Project Description
Prometheus Community Defender is a rapid deployment system that allows a high degree of protection in massive protective areas and sets up in mere minutes and offers incredible coverage.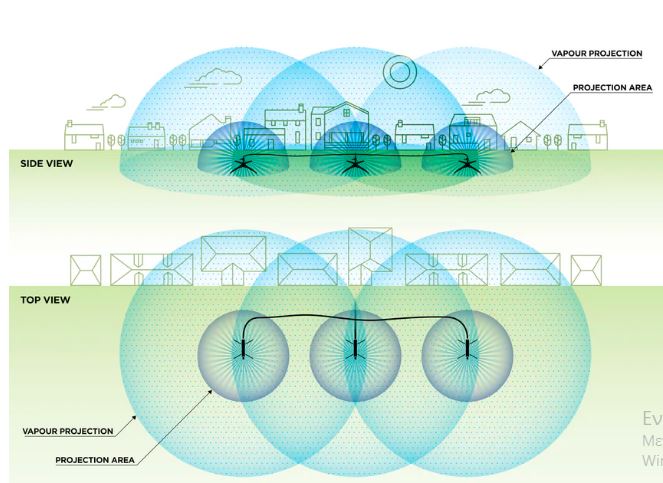 A massive protective area can be established easily and much more rapidly than with traditional sprinkler systems. The system works by removing the heat by cooling the fuels, so ignition cannot start. Remove heat – remove the fire. That's what Prometheus Community Defender does in large areas with advanced sprinklers that Project water over a massive area, and inject vapor into the atmosphere to create a humidity bubble.
Stay in touch and learn how we can protect your community.
Get a quote for pricing and detailed offer.