We'd love to hear from you!
In fact, we'd love to Meet You in Person or Via The Web!
At Prometheus Space Technologies, we use space technology to receive data in a powerful, innovative and pioneering process that's been extended with the help of artificial intelligence. This allows us to prevent damaging environmental conditions and save millions of lives and work hard to create a world without the threat of any future disaster.
Support our efforts for a better and safer world!
Global Headquarters: 178 Seven Sisters Road N7 7PX, London, +44 20 8638 0502
Laboratory Facilities: Harwell Science and Innovation Campus, Harwell Campus
Didcot, Oxon, OX11 0GD, +44 1865 60 0317
Main Office: Athens-Greece, +30 6951 853 018
Coming Next: New York-USA
Service Questions
We are delighted to provide any information for our services!
Thank you for your interest on our work!
Product Support
Our customers and our users that trust our work are most important for us
We are more than happy to provide all of the needed information! Your success is our success!
Partnership Info
Our strength, is not only our technology. Our partners and our network is our power!
We are thrilled to discuss and explore potential collaborations for expanding our limits and our Vision!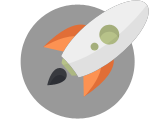 We're Here To Help Your Business Blast Off!
Through Creative Ideas, Innovation & Sheer Determination