We'd love to hear from you!
In fact, we'd love to Meet You in Person or Via The Web!
What is the Problem: The world is facing a growing number of environmental disasters.
Additionally, Earth observation satellites and their data are critical to the safety and security of humanity. However, they can be vulnerable to disruption or destruction due to natural disasters, war or terrorism.
The need: We need to be able to rapidly and reliably respond to these crises, but we also need to do it in a way that doesn't cost billions of dollars.
Our Solution: Prometheus Space Technologies has developed the Hercules Advanced Earth Observation system which uses existing technology and components from NASA's and ESA's satellite programs and commercial space industry. This mission will provide real-time data on natural disasters such as forest fires, floods, hurricanes, earthquakes etc., allowing us to make informed decisions about how best to react before they become full blown catastrophes. In addition, this information can help us prepare for future events by providing early warning systems or even pre-disaster mitigation plans where possible.
In a near future time, Prometheus will deliver an advanced space system that dramatically increases resiliency against natural or man-made disruptions while lowering costs compared with existing systems. It will also allow us to expand our ability to collect high resolution imagery in support of humanitarian efforts around the world.
The goal of this project is to provide a rapid response capability for environmental disaster prevention and protection of human life on Earth by using small spacecraft in low earth orbit (LEO).
If you interest to be a stakeholder of this amazing adventure and want to contribute to our vision, we definitely want to hear from you!
Global Headquarters: 178 Seven Sisters Road N7 7PX, London, +44 20 8638 0502
Laboratory Facilities: Harwell Science and Innovation Campus, Harwell Campus
Didcot, Oxon, OX11 0GD, +44 1865 60 0317
Main Office: Athens-Greece, +30 6951 853 018
Coming Next: New York-USA
Service Questions
We are delighted to provide any information for our services!
Thank you for your interest on our work!
Product Support
Our customers and our users that trust our work are most important for us
We are more than happy to provide all of the needed information! Your success is our success!
Partnership Info
Our strength, is not only our technology. Our partners and our network is our power!
We are thrilled to discuss and explore potential collaborations for expanding our limits and our Vision!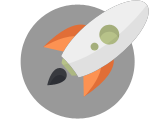 We're Here To Help Your Business Blast Off!
Through Creative Ideas, Innovation & Sheer Determination